Jul 14, 2020 - Recipes
Gluten Free Almond Lavender Shortbread Cookies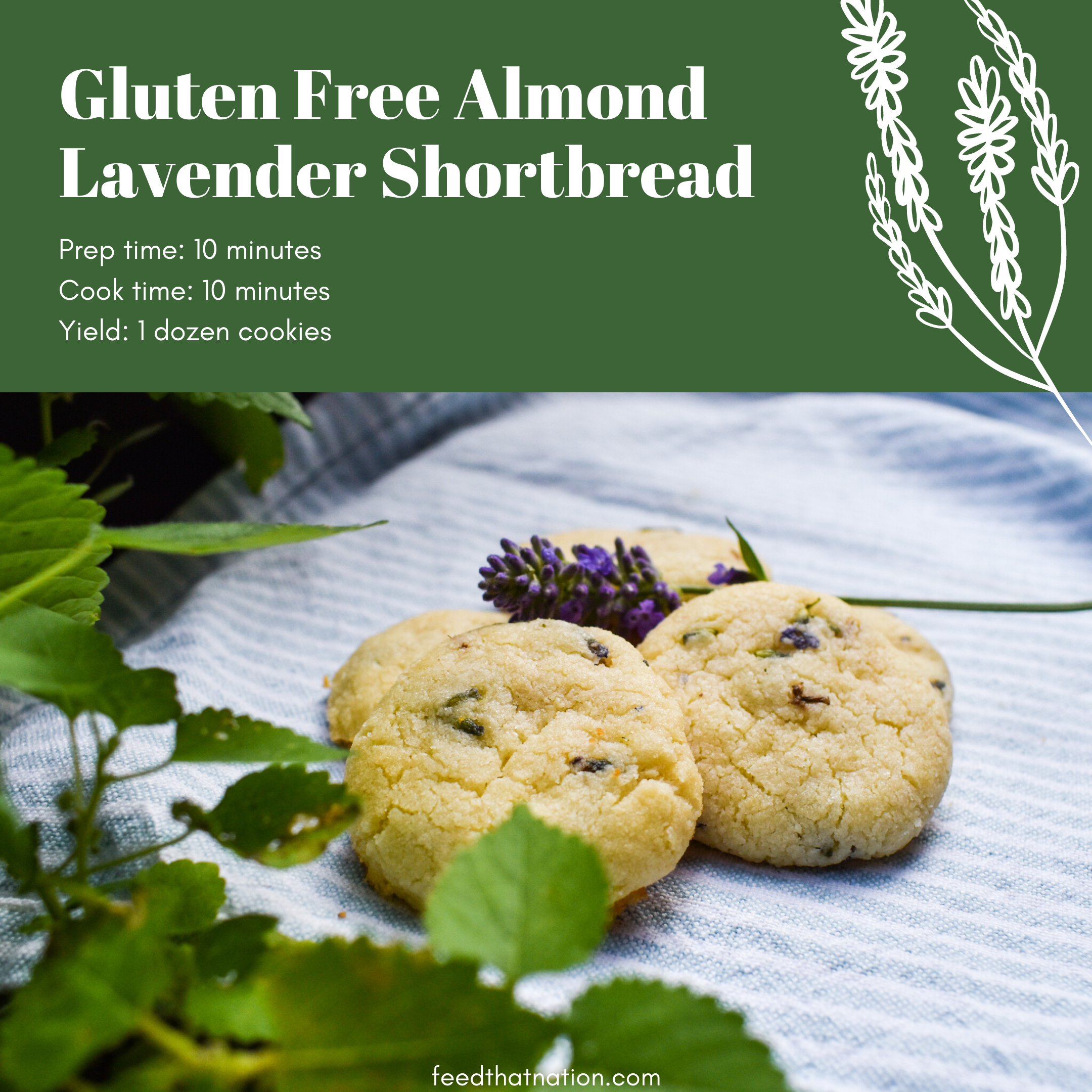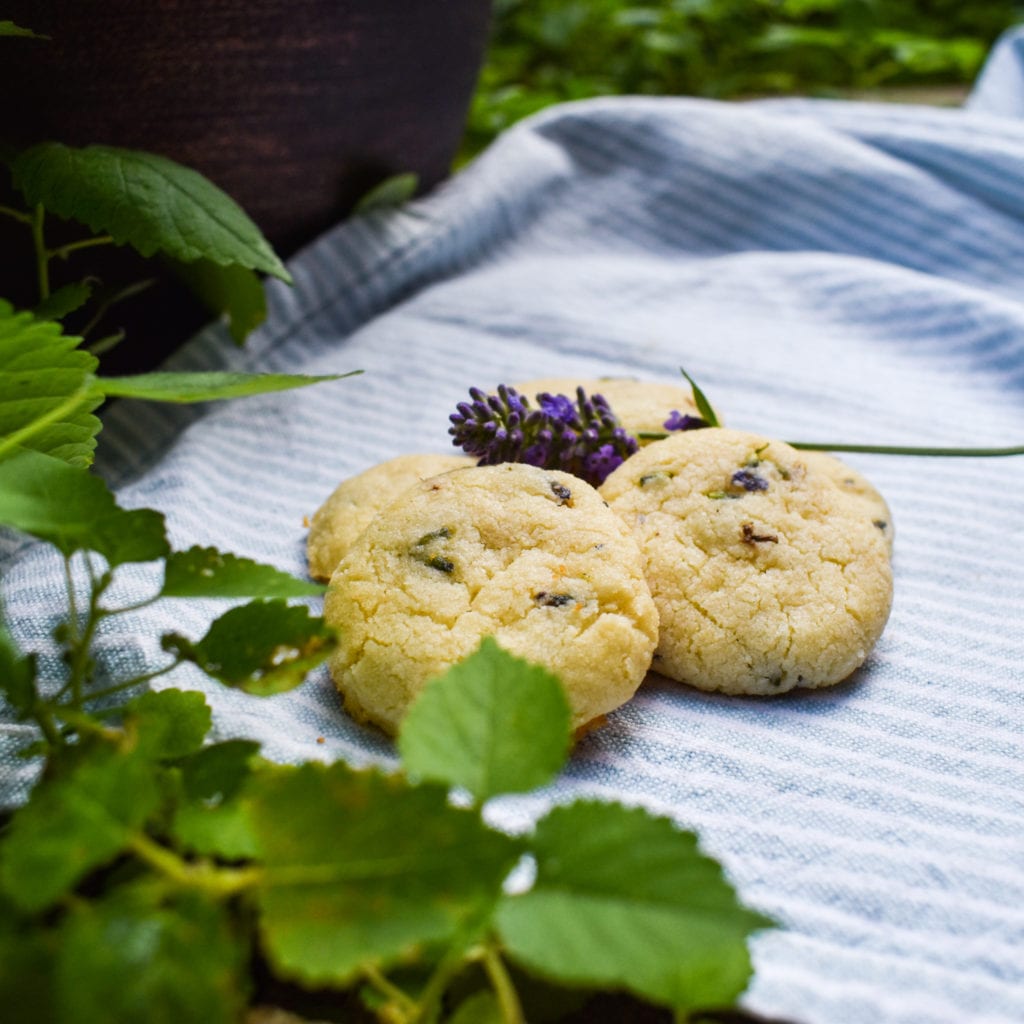 This recipe was inspired by my garden.
For whatever reason, my lavender plant is HUGE in its pot. So many beautiful lavender blooms! They smell and look amazing!
I've been trying to figure out what to do with all of the beautiful lavender that I've grown.
I decided I wanted to make lavender shortbread cookies. It sounded like a very dainty thing to do.
And when I couldn't find a recipe for lavender shortbread that used fresh lavender (most recipes call for dried or for lavender extract), I decided to create one of my own.
The proportions for this recipe are heavily based off of King Arthur Flour's Almond Flour Shortbread, which was written by Alyssa of Simply Quinoa.
Ingredients (1 dozen cookies)
1 cup almond flour
3 tablespoons granulated sugar
1 pinch of salt
1/2 teaspoon vanilla extract
1/4 teaspoon almond extract
4 teaspoons fresh lavender flowers (or 2 teaspoons dried lavender)
3 tablespoons softened butter
Instructions
Mix all ingredients together by hand or with a stand mixer.
Gently roll dough into a ball. Wrap in plastic wrap and chill for 1 hour (optional).
Divide dough into 12 pieces.
Roll dough pieces into small balls and flatten slightly.
Bake at 350F for 8-10 minutes on a lined baking sheet.
Allow to cool for 10 minutes on the baking sheet, then remove to cooling rack until completely cool.
Store in an airtight container for up to one week.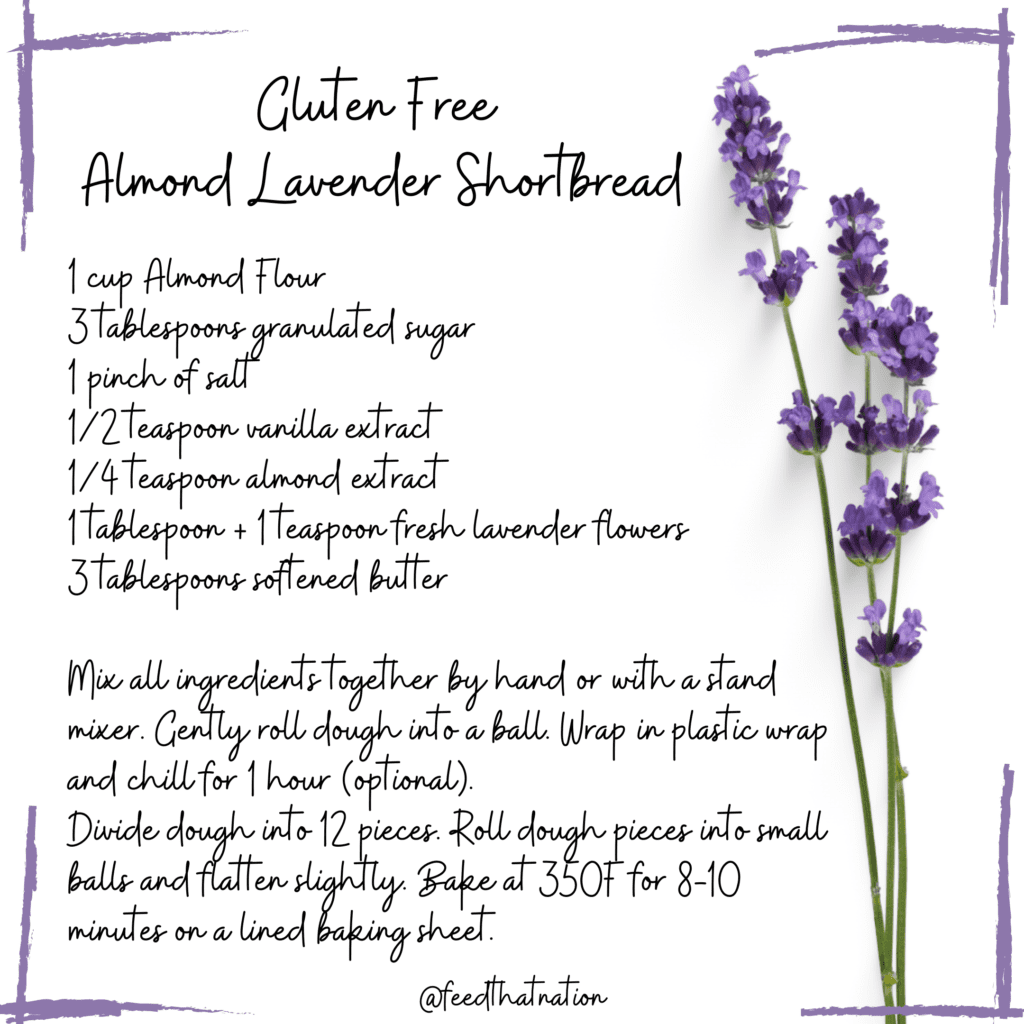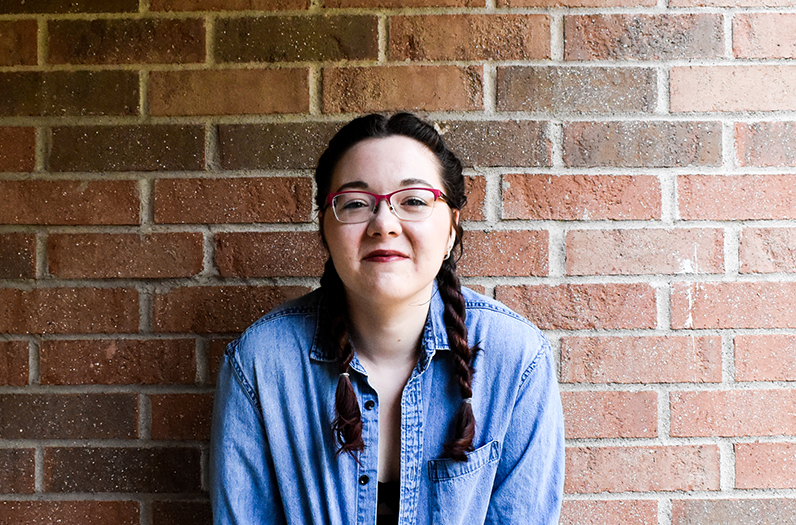 Hello! Welcome to Feed That Nation!
My name is Natalie Nation. I'm a graduate student, future registered dietitian, health educator, content creator, and self-proclaimed mac and cheese expert!
Follow me on Instagram, subscribe to my YouTube channel, and go check out my podcast!