May 14, 2020 - Recipes
Easy 5 Minute Vegan 3 Bean Marinated Salad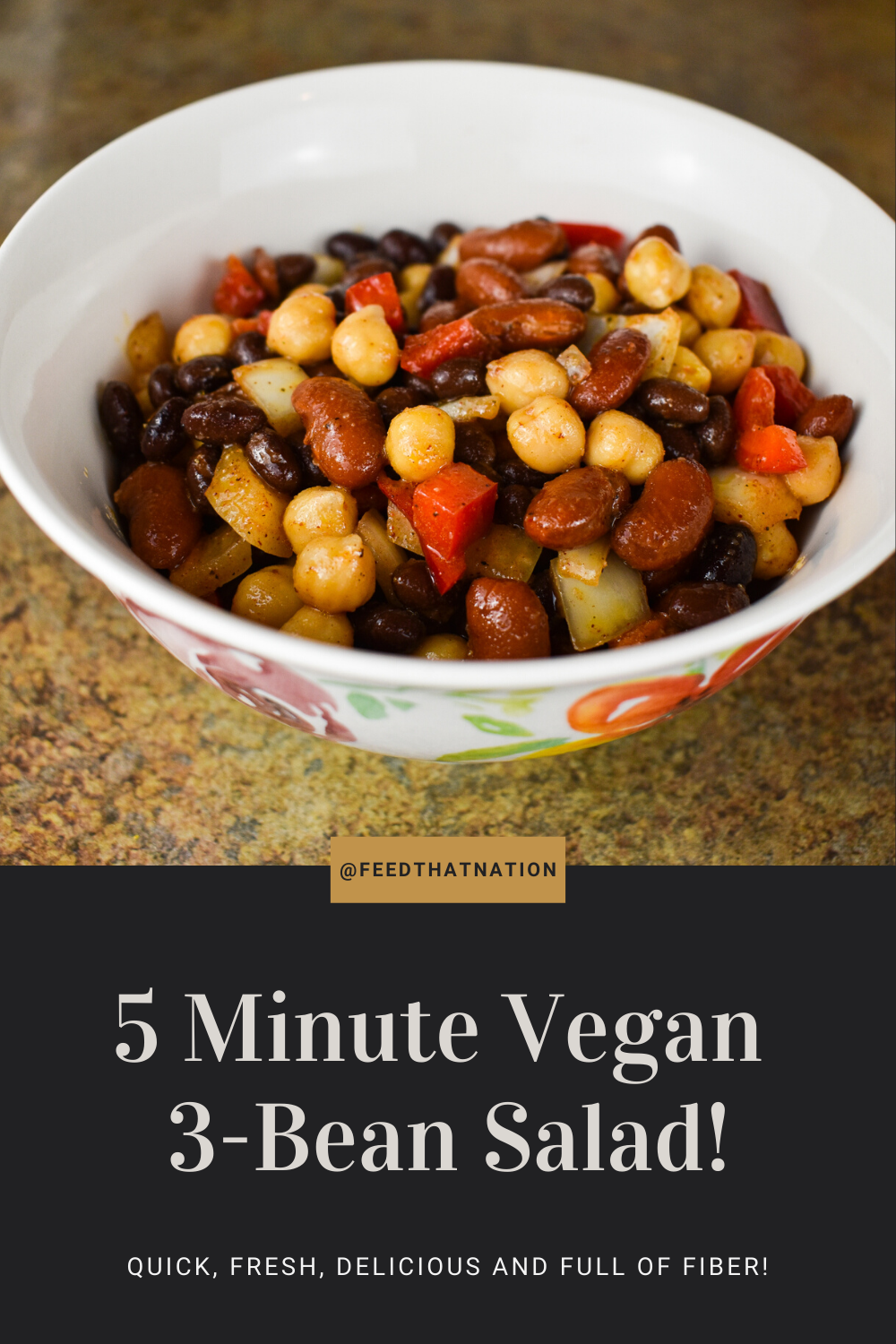 This simple, summery, tex-mex bean salad is so simple! It's vegan, full of color, flavor, and fiber, and comes together in 5 minutes or less.
What could be better?
Add any additional vegetables or seasonings that you'd like. Fresh tomato or cilantro would be excellent!
This recipe makes 4 servings. Enjoy!
Salad:
1 can each black beans, kidney beans, and garbanzo beans, drained & rinsed
1/2 bell pepper, deseeded & diced
1/2 onion, diced
Other veggies, optional!
Dressing:
1/4 cup olive oil
2 tbsp lime juice
Salt & Pepper and spices to taste (measure with your heart!)
What to do:
Add salad ingredients to one bowl and stir. In a separate bowl, combine the dressing ingredients and whisk vigorously to combine.
Pour dressing over salad and stir to combine.
Eat immediately or cover and chill in the fridge for up to one week!