May 14, 2020 - Recipes
Easy Vegan Pumpkin Lentil Soup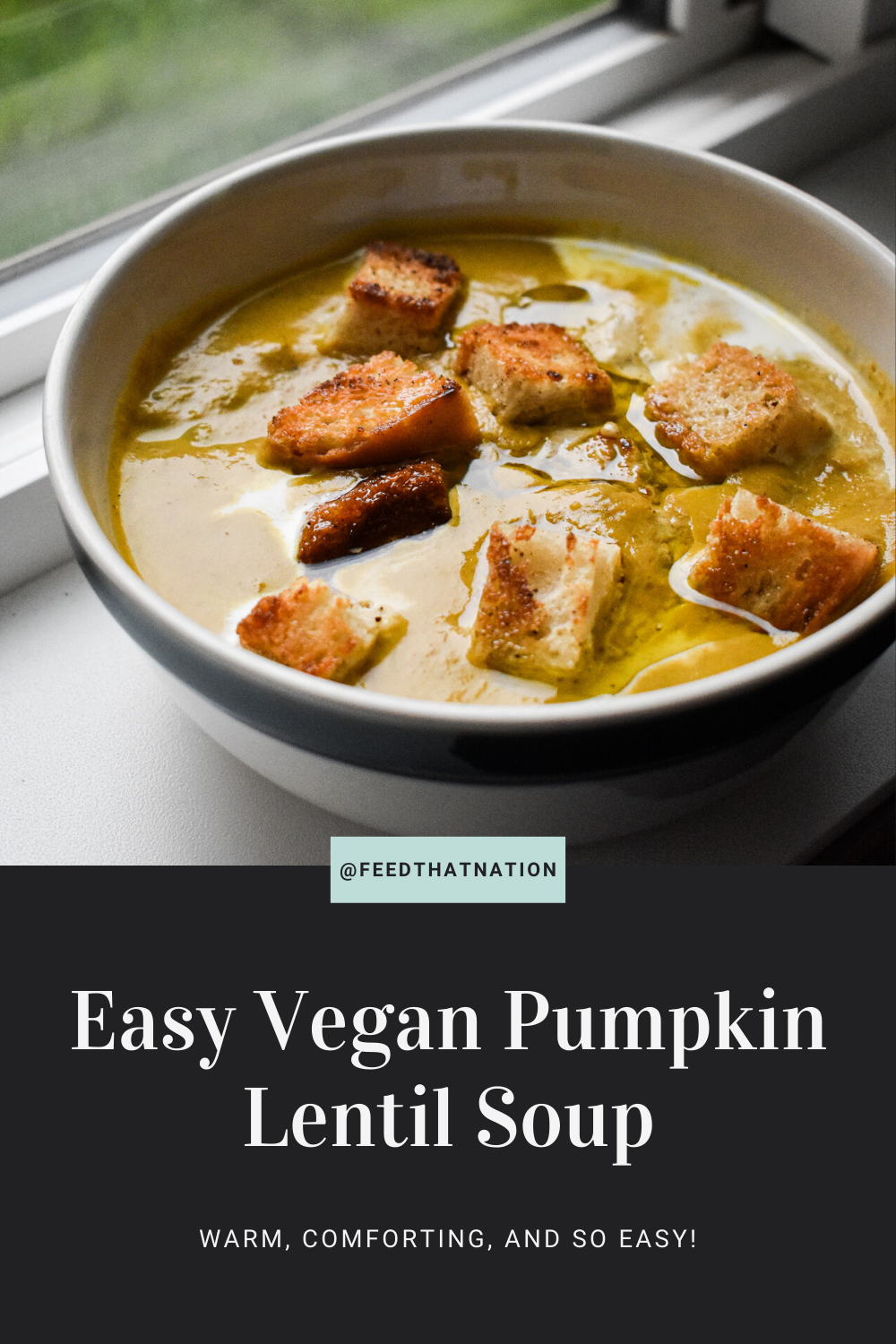 I've been on a soup kick lately…something about being home all the time just makes me want comfort food! And easy vegan pumpkin lentil soup is definitely comforting!
The only thing that could make this recipe not vegan is if you added just a couple of drops of heavy cream. I like to do it to add a little bit of richness, but if not, you could sub in coconut milk or just a few extra drops of olive oil.
This recipe makes 6 servings! Enjoy!
Here's what you need and what to do: